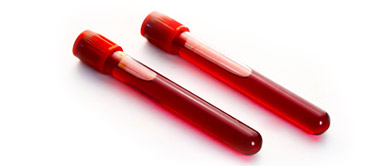 Luhua Biomarine (Shandong) Co., Ltd. is a bio-tech corporation committed to Antarctic krill comprehensive development and application.

Luhua Biomarine owns a national patent on Antarctic krill oil extraction technique and several utility patents. Luhua Biomarine has established close strategic partnership with many universities and research institutes, such as Shandong Academy of Sciences, Shandong analysis and test center, etc. Based on the principle of "Using science to exploit the Antarctic and scientific technology to serve health", Luhua Biomarine concentrates on scientific research on integrated development and utilization for Antarctic krill alongside its derivatives.

Replying on the powerful economy of Shandong Luhua Energy Group, Luhua Biomarine invested to establish China's largest production base for Antarctic krill oil in Jibei Development Zone, Jinan, Shandong and attained ISO22000, HACCP, GMP, FOS and HALAL certificates which guarantee the production quality meeting international advanced level. As a GOED member, Luhua together with global omega-3 companies takes responsibilities for developing, stabilizing and the establishing of business ethics and products quality standard.

At the same time, Luhua supports and abides by global environmental protection principles, and prompts responsible harvesting and sustainable resource development aiming at preserving biodiversity and sustainable ecosystem functioning.

Through years, Luhua Biomarine has built a comprehensive industry chain involving Antarctic krill oil, Antarctic krill bio-polypeptide, and Antarctic krill seasoning and the Antarctic ecosphere series. Luhua Biomarine consists in innovation, research and promoting omega-3 products of high quality, and serves global consumers.