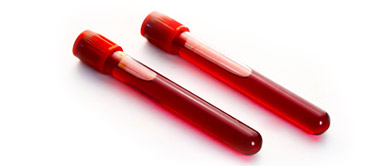 Shandong Healthcare Industry Development Group Co., Ltd. (Shandong Healthcare) was established on August 25, 2020. It is the provincial party committee and the provincial government to vigorously develop the "top ten" industries, accelerate high-quality development, and better serve the national medical care and health cause. The established provincial first-level enterprise is a platform for the reorganization and integration of the medical care and health industry in Shandong Province and a leading enterprise in the medical care and health industry.

The group consists of eight group companies including healthy agriculture, healthy pension, health care, health equipment, healthy real estate, healthy capital, healthy property, and healthy water industry. It has a full range of sub-companys (units) located in many cities in Shandong and some provinces (districts and cities). ). The group is rich in medical and nursing resources, with various hospitals and medical institutions, professional medical and nursing technicians, and the type and scale of medical equipment infection control series products ranks first in the world.

The original intention casts responsibility, and the mission leads the future. Shandong Health closely focuses on serving the construction of a healthy province and ensuring people's healthy life in an all-round and full-cycle manner. Based on the positioning of the main business of investment and management in the health industry, Shandong Health adheres to the "equal emphasis on cultural conservation, spiritual nourishment, life well-being, and sports promotion". Establish the core cultural concept of "health first, sincere service", implement the development strategy of "concentric diversification", implement the work strategy of "party building as the leader, health as the core, medical care as the guarantee, strong industrial support, and service to win the market", and comprehensively deploy women, pregnant women and infants. A large health industry chain covering the whole life cycle of children, adolescents, and middle-aged and elderly people. During the "14th Five-Year Plan" period, the scale of assets and operating income will be improved by leaps and bounds. The main force, the leader of the health industry ecology, and the whole life cycle health supplier, strive to create a healthy "Qilu model" and accelerate the construction of a world-class health industry group.