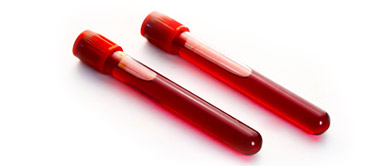 Shandong Luhua Marine Biotechnology Co., Ltd. was established in August 2014, located in Jiyang District, Jinan City, with a registered capital of 30 million yuan. It is now affiliated to Shandong Yiyang Health Industry Development Group Co., Ltd. (Shandong Health for short). Shandong Health Group is a provincial first-level enterprise established by the provincial party committee and the provincial government to vigorously develop the "top ten" industries, accelerate the promotion of high-quality development, and better serve the national medical care and health cause. It is the restructuring and integration of the medical care and health industry in Shandong Province. The platform's leading enterprise in the medical care and health industry has been included in the first batch of enterprises in the national urban-enterprise linkage elderly care service directory.
Luhua Marine Bio is closely focused on serving a healthy province and a healthy country, based on the domestic market, looking at the world, and focusing on the comprehensive utilization and development of Antarctic krill resources in line with the business philosophy of "scientifically develop Antarctica, science and technology serve health". At present, the company has a production line with an annual production capacity of 300 tons of krill oil. The main products are Antarctic krill oil, defatted Antarctic krill powder, Antarctic krill protein peptide, Antarctic krill oil microcapsule powder and other varieties. Krill oil and defatted Antarctic krill meal are the main products. The main products are not only sold in the domestic market, but also exported to the United States, South Korea, Europe and Southeast Asia and other countries.
Based on an international perspective, Luhua Marine Bio has strictly controlled quality and has established international advanced quality standards. The company has passed the cGMP certification of the National Sanitation Foundation (NSF), the FSSC22000 and ISO22000 system certification of the Swiss General Standard (SGS), and the HACCP system certification of the China Quality Certification Center. In addition, the company has the Friends of the Ocean certification, the ecological sustainable development aquatic product qualification certification issued by the International Friends of the Ocean Organization, which proves that the raw materials and products produced by our company meet the sustainable development standards, and support and comply with international environmental protection guidelines.
At present, Luhua Marine Bio has gradually formed a comprehensive industrial chain of Antarctic krill oil, Antarctic krill protein peptide and Antarctic krill powder three characteristic product series and Antarctic ecosystem series products. Among them, Antarctic krill oil has formed a series of product forms such as gel candy, paste, microcapsule powder, tablet and drop.
Luhua Marine Bio will continue to innovate, develop and promote high-quality omega-3 products to serve consumers around the world.