Luhua News


Luhua Biomarine (Shandong) Co., Ltd Participated in Vitafoods Europe 2015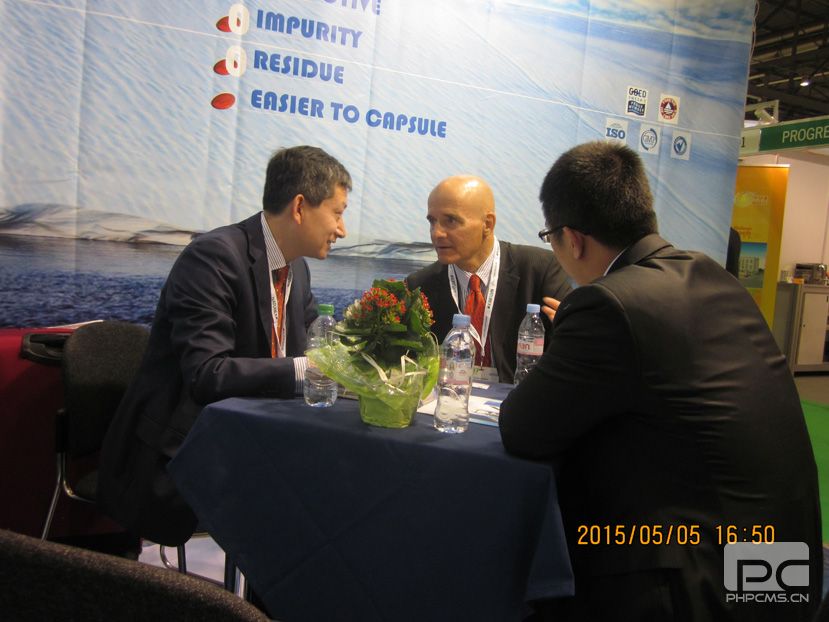 From May 5 to 7, the Vitafoods Europe Conference 2015 was held in Palexpo, Geneva, Switzerland.
The exhibition attracted over 800 exhibitors from 120 countries and around 12,000 visitors from 95
countries and nations. Luhua Biomarine (Shandong) Co., Ltd dressed up to attend the exhibition.
Luhua Biomarine (Shandong) Co., Ltd is a state-owned enterprise and a professional Antarctic
krill oil manufacturer in China. As a leader member of GOED (Global Organization for EPA and DHA),
Luhua offers whole solution for Antarctic Krill oil production and dedicates to make our krill oil more
sparkling and crystal-clear, with good hydrophilicity and high absorption features through multiple
extraction technology.
As the only krill oil supplier from China, Luhua showed the world-leading level krill oil, attracting visitors
from 21 countries like France, Germany, Hungary, Switzerland, Italy, Austria,Belgium, etc.
Meanwhile, Luhua negotiated with several tycoons in the industry like CORDA from England and
DSM from Dutch. Some customers also showed their intentions to purchase Luhua's krill oil.
Through this exhibition, Luhua Biomarine aims to show the company's image and strength, expand its
influence, to get acquaintance with the European market and to establish pyramids structure of customers.
Therefore, the company seizes this opportunity to communicate and negotiate with visitors and dealers,
broaden and enlarge its reputation and influence in the industry. It also offers a better chance to know the
advanced products from other corporations so that to improve its own products and display its own superiority.